Welcome to Humanity First Pakistan
Humanity First Pakistan has successfully constructed 360 water-wells and is providing clean drinking water to more than 280,000 persons and 350,000 animals in Tharparkar, Sindh.
NEW! Watch our new Water for Life Documentary here:
About Us
Humanity First is an international charitable trust established in 43 countries to promote and safeguard human life and dignity. It is a non-political, non-sectarian international relief and development agency that works with the world's poorest and most vulnerable people.
Projects
Humanity First Pakistan has responded to natural disasters accross the country including the Earthquake of 2005 and the Floods of 2010, but is also involved in long term projects around Healthcare, Education and Water infrastructure helping more than 1 million people in Pakistan.
W

ater for Life Project
Water for Life project is our pet project. Under this banner, we have constructed hand dug water wells through locally hired labour in the district of Tharparkar. So far we have been able to construct 360 water wells providing clean drinking water to the 280,000 persons and 350,000 animals.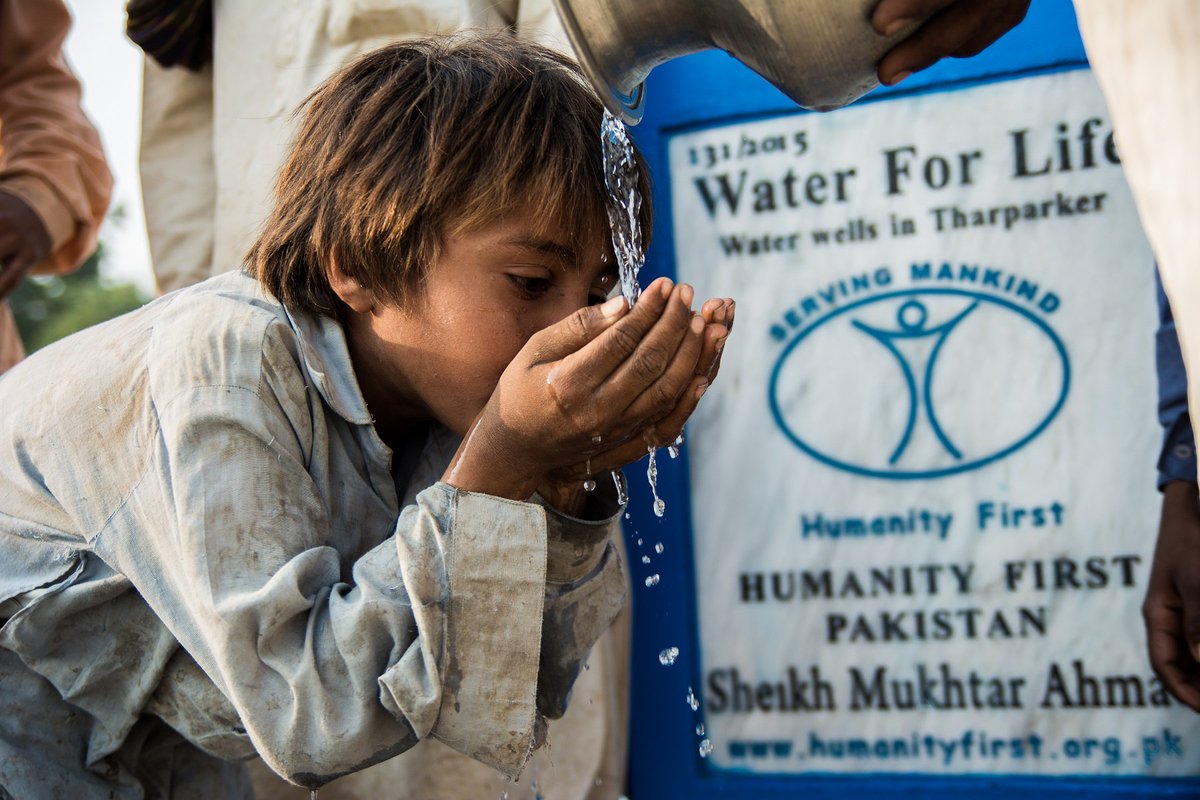 Donate a well Campaign
You too can participate in our Water for Life project. Participate in our 'Donate a well campaign' by donating a hand dug water well for the residents of Tharparkar. Each well costs 385,000PKR which includes construction, long term maintenance costs as well as a small 5 percent administration cost. Each well provides clean drinking potable water for upto 1500 residents as well as 2,000 animals.
You can donate a well in your name, in the name of your loved ones, or your company. The name will be inscribed on the well. 
For more details watch  small documentary on our water for life project: Watch below:
Gift of Sight Project
Our Gift of Sight project provides free treatment to eye patients across the country. A recently launched project has enabled Humanity First Pakistan to treat an approximate 1,000 persons and provide free cataract surgeries to more than a hundred patients. 
You too can participate in this project by donating for one cataract surgery which costs only 8,000PKR. This cost included the cost of surgery, accomodation, food, transport as well as post-operative care. 
For more details watch a short documentary on our Gift of Sight Project here: Watch below: